AToM Abroad
AToM Abroad are offering a service for your clients whether they are purchasing a property overseas and wish to use that property as security, or if they are an expatriate or a non-UK national wishing to purchase a property in the UK.
AToM Abroad can arrange a mortgage in many countries including: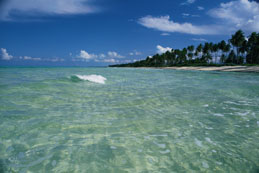 ANDORRA, ANGUILLA, ANTIGUA, ARUBA, AUSTRALIA, AUSTRIA, BAHAMAS, BARBADOS, BONAIRE, BULGARIA, BRITISH VIRGIN ISLANDS, BULGARIA, CANADA, CAPE VERDE, CARIBBEAN, CAYMAN ISLANDS, CHANNEL ISLANDS, CHINA, CORSICA, COSTA RICA, CROATIA, CURACAO, CYPRUS, CZECH REPUBLIC , DOMINICAN REPUBLIC, DUBAI, EGYPT, ESTONIA, FIJI, FRANCE, GERMANY, GIBRALTAR, GREECE, GRENADA, HONG KONG, HUNGARY, INDIA, IRELAND, ISLE OF MAN, ISRAEL, ITALY, JAMAICA, MACAU, MALTA, MAURITIUS, MEXICO, MONACO, MOROCCO, NEW ZEALAND, PANAMA, PHILLIPINES, POLAND, PORTUGAL, ROMANIA, SINGAPORE, SLOVAKIA, SOUTH AFRICA, SPAIN, ST KITTS & NEVIS, ST LUCIA, ST MAARTEN, ST VINCENT, SWITZERLAND, THAILAND, TURKS AND CAICOS ISLANDS,TRINIDAD AND TOBAGO, TURKEY, UAE, VANATU & USA via various mortgage abroad specialists.
We also have many uk based lenders who will assist Ex-pats or Non UK nationals, looking to purchase or remortgage properties in the UK.
For further information, please download and send us an enquiry (on right hand side of this page), contact us on 01403 27 26 25 or click here to email AToM Abroad.