Commercial Mortgages
Shawbrook don't just claim to lend to small businesses and property investors – they are lending. They have advanced over £1bn to small trading businesses and professional property investors since coming to market in 2011.
Shawbrook deliver innovative products and an award winning service via professional finance brokers. They believe they add real value through their expertise and understanding of clients' needs. This enables them to remain forward thinking and to deliver quality products and an efficient service.
Who Is This Range For
This might be the right range for your customer if they:
Need a quick turnaround from Submission to Completion
Have in property in need of refurbishment
Need a maximum of 100% lending and have additional security available
Are a professional Landlord
Clients looking to raise money against a current portfolio
Secured Loans
Shawbrook's award winning team works closely with broker partners to offer a simple, smooth and quick solution to help you or your clients finance an almost endless variety of purposes.
Home improvements
Consolidating outgoings into one monthly repayment
Children's tuition fees
A wedding
Paying a tax bill
Expanding a property portfolio
A classic car
The options are almost endless…
To discuss Shawbrook Bank call our sales team on 01403 272625 (option 2) or email us at sales.team@impactsf.co.uk To discuss Bridging and Commercial call on 01403 272625 (option 4) or email us at impactcommercial@impactpackaging.co.uk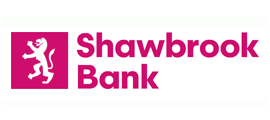 Submit a DIP
Lender Documents
Useful Links