**Exclusive Later Life Lending Products Through AToM**
Aldermore have made quite a name for themselves in the specialist mortgage world - and now they're extending their offering to Later Life Mortgages
Their new range features multiple product options, including a 2,3,5 and 10 year fix as well as a product with no ERCs and an opportunity to extend repayments up to the age 99. So your client can borrow what they need and pay it back at a manageable rate
If your client wants to treat themselves in their retirement, or get a head start on their inheritance Aldermore have got a mortgage with their name on it
Key Later Life Lending Features:
Available to applicants age 55 and over
Max age at application of 85
Max age at end of term 99
Available up to 75% LTV
Available for purchase and remortgages
2, 3, 5 and 10 year fixed options available
10 year fixed with only 5 years ERCs
Variable products with No ERCs available
Free legals on remortgages
Available on Repayment and Interest-Only
Sale of property accepted as repayment vehicle on Interest-Only
Rates starting from as low as 3.38%
Loans from £25,000
Employed income taken up to age 70
Rental income taken up to age 85
Available in England, Wales and mainland Scotland
Commercial Mortgages
Aldermore offer mortgages across a wide range of property types, so no 'off the shelf' packages. Instead, your customer will get individual commercial mortgages that match the specific needs of your SME clients and property investors.
Key Commercial Features:
Up to 75% LTV of the Open Market Value available
Loans from £50,000 - £1,000,000
Properties valued from £75,000 accepted
Rates from 5.14% for Commercial investment properties
Rates from 4.94% for Semi-Commercial investment properties
Rates from 4.74% for Commercial owner-occupied properties
Terms from 6 to 20 years
3, 5 and 7 year fixed rates available
Term variable rate available
Available to individuals, partnerships, LLPs, Private Ltd Companies (Ltd), Public Ltd Companies (PLC) registered in the UK
Some adverse credit considered
Who Might This Range Be For?
This might be the range for your customer if they:
Need a quick turnaround time from Submission to Completion
Are a professional Landlord looking to remortgage multiple properties
Are needing finance against an HMO or Multi-unit Freehold
Development Finance
Aldermore provide flexible funding solutions for your clients who are experienced house builders, working on residential and mixed-use developments.
Key Development Features
Up to 60% of the GDV
Available on Residential Developments
Available on Mixed Use Developments
Available for refurbishments, conversions, student accomodation and new build developments
Available to individuals, partnerships, LLPs, Ltd Companies (Ltd) and Public Ltd Companies (PLC)
Each case individually priced by Alermore's expert team
Loans from £500,000 to £25 million
Available in England, Wales and Mainland Scotland
For more information on Aldermore, call our Sales Team on 01403 27 26 25 or email us at sales.team@atomltd.co.uk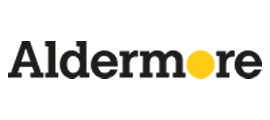 Submit a DIP
Useful Links