The Mortgage Works plc is a specialist mortgage lender of Nationwide Building Society, working primarily through regulated intermediaries. They specialise in Buy to Let mortgage finance.
Some of their most popular products include:
Key Product Features include:
Fixed and Variable rates
Up to 80% LTV including First Time Landlords
Maximum 70 years of age at application
Maximum BTL loan size £1,500,000
Maximum First Time Landlords loan size £750,000
Maximum Let to Buy loan size £500,000
Maximum HMO loan size £750,000
First Time Landlords must be owner occupiers (with or without a mortgage).
To discuss The Mortgage Works call our sales team on 01403 272625 (option 2) or email us at sales.team@impactsf.co.uk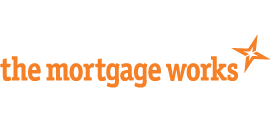 Submit a DIP
Lender Documents
Useful Links