Regentsmead offer a range of short term finance facilities which are ideal for clients who need to access funds very quickly for development purposes. They can lend against residential investment, commercial and semi commercial properties.
Key product features
They can fund up to 50% of the gross development value for self build investment properties
Immediate decisions
Entirely self funded lender
Up to 100% of build/works costs funded.
Who is this range for?
This might be the right range for your customer if they:
Need a quick turnaround from submission to completion
Need funding for Conversions, refurbishments and development builds
Require funding up to 50% of purchase price plus 100% of build/works costs
Are developing within the South West, Home Counties , Midlands, Greater London or South Wales areas.
** EXCLUSIVE PRODUCT ** MAY 2016
USPs include:
Monthly interest rates from 0.75%

Commitment fees 2% of the loan facility

Redemption fees 2% of the GDV
Initial surveys from £1,000
Immediate decisions, funds available within days

New Builds, Refurbishment or Conversions available
Funding released within 24 hours of each site inspection
Exclusive product range available via Impact Packaging!
For more details, contact our Commercial Sales Team on 01403 272625 (option 4).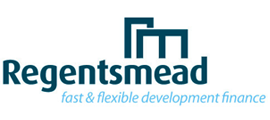 Submit a DIP
Lender Documents
Useful Links