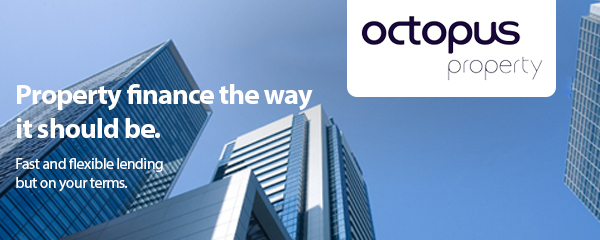 Octopus Property provides debt funding to investors and developers in the UK across the full property lifecycle, from short-term Bridge finance to medium-term Development finance and longer-term Buy To Let (BTL) and Commercial Term loans.
Octopus' wide range of products, spanning the Residential and Commercial sectors, means they can back clients for the long term. They're not a bank, so they're not constrained by lending limits or rigid criteria on who they can lend to. Their capital is discretionary, and they have the flexibility to structure a deal around the needs of your clients, however unconventional those might be.
Octopus BTL Product Range
Up to 75% LTV available
ICR's from 100% (top slicing available)
No minimum income
Fixed rates available
Available to portfolio, experienced and first time landlords
First time buyer/First time landlords accepted
Available for standard BTLs, HMOs, Multi-Units and Semi-Commercial properties
Ex-local, balcony access, high rise and other quirky assets considered
Loans from £150,000
Available to non-UK nationals
Available to individuals, expats, UK SPVs (inc. Gibraltar & Channel Islands), LLPs, Offshore Ltd Co's and Trusts
Adverse accepted and all cases individually assessed
No ERC within last month of fixed rate period
Octopus Commercial Investment Mortgage Product Range
Octopus lend against most types of commercial property in the UK, including land with planning, vacant properties and active management strategies. Octopus pride themselves on speed of execution, flexibility in structuring loans and reliability to complete when they say they will.
Up to 65% LTV available
Available on Interest-Only
Terms from 2-5 years
Loans from £500,000 to £2,500,000
ICR at 100% of rental income
5.5% fixed for term of loan
All types of let commercial property considered
Octopus Bridging Product Range
Octopus Property has been the leading Short-Term Specialist lender for almost a decade, in which time both their team and lending capacity have grown significantly. Bridging loans were Octopus' first-ever product, and they have since diversified into a full range of residential & commercial lending solutions, including development, refurbishment, Bridge to Let and Buy to Let.
Up to 70% LTV
Regulated bridging up to 65% LTV
Terms from 1 to 23 months (1 to 12 if regulated)
Bridge to Let & Developer Exit terms from 24 to 36 months
Loans from £500,000
Properties anywhere in England
Adverse credit considered and individually assessed
Available on residential and commercial properties
All commercial property types considered (except operational healthcare assets)
Octopus Development Product Range
Octopus offer certainty, reliability and always work quickly. They can issue terms within 24 hours and complete within four to six weeks whilst keeping rates competitive. That, along with a straightforward lending approach and unrivaled customer service, has made them a market leader.
Up to 70% LTGDV (loan to gross development value)
Up to 85% LTVC (loan to cost)
Terms from 12 to 36 months
Loans from £500,000
Ground up developments, commercial to residential conversions, single to multi-use conversions and heavy refurbishment
Suitable for developers with experience in similar projects
To discuss Octopus Property's BTL Range call our sales team on 01403 272625 (option 2) or to discuss Octopus Property's Bridging and Commercial range call our Bridging and Commercial sales team on 01403 272625 (option 4)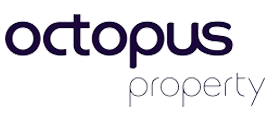 Submit a DIP
Useful Links