Newbury Building Society lend throughout England and Wales, focusing on offering a competitive and flexible service to intermediaries. They are able to assess each case on its individual circumstances and offer a competitive and flexible service through their dedicated intermediary helpdesk. Buy to Let and Self-Build lending are limited to their local operating areas.
Newbury Made to Measure Mortgages Through Impact Packaging
Where a customer is not eligble for Newbury's usual product range, they are able to build a product for you.
Self Employed with only 1 years accounts
Lending into Retirement
Main earners who work abroad while their family remains in the UK
Up to 75% LTV on Repayment
Up to 70% LTV on Interest-Only
Loans from £50K to £1mil
Newbury Buy to Let Mortgages Through Impact Packaging
Standard, Ltd Company and Expat Rates available
UK BTLs up to 75% LTV
Expat BTLs up to 60% LTV
Rates from 2.75%
Rental cover of 135% at 5.50% on all applications
Case Study:
'' A recent Regulated Buy to Let for a couple purchasing a property at £120k with a £90k loan. The property was for their son to live in, they wanted him to get used to paying bills and become independent. He would be paying £600pcm. They had a small residential mortgage of £10k and an income of £80k. They were 58 and we offered them at 12 year term. We offered them a variable rate of 3.45%. ''
To discuss a specialist Newbury Building Society product - please call Impact Packaging on: 01403 272625 (option 2) or email us at sales.team@impactsf.co.uk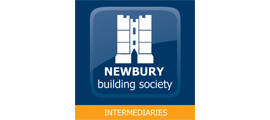 Submit a DIP
Lender Documents
Contact Details
Impact Money Group Limited
Impact House
24 Carfax
Horsham,
West Sussex
RH12 1EB
Phone:
01403 272625
Useful Links