NOTICE:
Magellan will cease accepting new business with immediate effect. However, it will continue to honour unexpired mortgage offers, although these will not be extended or materially varied.

Decisions in principle and applications in the pipeline will not be progressed any further. Mortgage applicants who have paid administration or valuation fees to Magellan but who have not received a mortgage offer will have those fees refunded.

Complex lending doesn't need to be complicated
Magellan understand that life is complicated. Itís natural to try and simplify borrower circumstances, to tidy everything up with restrictive credit scoring Ė but reality just doesnít work like that. Thereís more to every situation than ticks in boxes and thatís why we guarantee 100% manual underwriting on every single case. No credit scoring in sight.

For your clients who may struggle to obtain a high-street mortgage, whether itís because of a poor credit score, becoming recently self-employed, affordability restrictions or a less than perfect credit history, Magellan have a range of products to help.

The Complex Prime range offers an edge in terms of competitive pricing that also benefits from our manual underwriting approach and flexible borrowing criteria, whilst the Credit Repair range benefits from fixed rate products and greater pricing differentiation for borrowers.

Please Note: Magellan Homeloans will only accept mortgage enquiries or applications from directly authorised brokers or appointed representatives of one of the mortgage networks shown below:
InPartnership, Alexander James, Fair Investments, Financial Advice Centre, First Complete, Hanson Wealth, Home Loan Partnership, Ingard, Intrinsic, John Charcol, Julian Harris, Mortgage Advice Bureau, Mortgage Intelligence, New Leaf Distribution, Openwork, Personal Touch, Pink Home Loans, Sesame, Stonebridge, TenetLime, TenetConnect, The Right Mortgage, Total Mortgage Network, Tuto Money and Whitechurch.
New and Exclusive BTL Range Through Impact Packaging
Impact Packaging are delighted to say we have partnered with Magellan Homeloans for the launch of their brand new BTL products. Magellan have designed this range "by landlords for landlords" and have assembled a dedicated BTL underwriting team with an average of 10 years' experience underwriting BTL mortgages.
Up to 80% LTV (HMOs and MUBS up to 75% LTV)
Available to individuals, SPVs and Trading Ltd Companies
Up to 4 applicants per application
BTL guarantor option - for inexperienced landlords to purchase HMOs and MUBs using an experienced landlord as a guarantor
Gifted deposit/Gifted Equity from family members accepted
No limits on portfolio size and no cashflow or business plans required
No PGs required for SPVs and borrowing under 65% LTV
Joint legal representation with Borrower's solicitor available (min 4 SRA managers in firm)
Remortgages within 6 months of purchase considered!
**Fees Free Residential Range through Impact Packaging**
No upfront application fee
No completion fee
Free standard valuation (up to £600)
Free standard legals on all remortgages
£450 cashback on purchases
For loans up to £500,000
Available on all product tiers
New Criteria Highlights!
Help to Buy Shared Equity Scheme now available!
Loans up to £450,000
Up to 75% LTV
Residential Mortgages now available in Scotland (postcode restrictions apply)
Magellan's innovative product ranges can accommodate:

Up to 4 applicants on 1 application
All 4 incomes considered (primary applicant must earn £10K minimum)
Terms based on age of eldest income earner
With a credit score decline who would benefit from a flexible underwriting approach, including self-employed borrowers with only a 12 months trading record
Proving they can manage their financial circumstances but have minor adverse marks on their credit file including arrears, CCJs and defaults.
Who suffered a life event that led to historic credit problems including arrears, CCJs and defaults, as well as IVAs registered and bankruptcies discharged more than 12 months ago
Trying to resolve historic credit problems including those with a current or recently satisfied Debt Management Plan
With a complex employment status including zero hours, agency and fixed-term contracts
Benefiting from family provided undervalue sales and gifted deposits

Up to 85% LTV on Complex Prime Range
Complex Prime and Credit Repair products with rates starting from 2.99%
2 and 3 years fixed rates
Variable rates with no ERCs
Affordability based on reversionary rates
Benefiting from family provided undervalue sales and gifted deposits
Fees added above LTV limits
Complex employment structures
Contractors accepted
Share of Net Profit accepted for Company Directors
Remember, Magellan Homeloans manually underwrites each application on its own merits and doesn't use credit scoring.

To discuss Magellan Home Loans, call the sales team on 01403 272625 (option 2) or email us at sales.team@impactsf.co.uk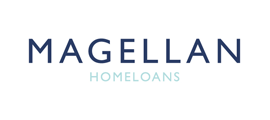 Useful Links