InterBay have chosen AToM as a 'limited distribution partner' for their new Unregulated Bridging product range!
Eligible Borrowers:
UK and EAA nationals residing in the UK for 36 months UK-registered as non-trading Ltd Companies or LLPs. Directors/Members must provide full personal guarantees.
Minimum age - 21 years.
Maximum age - 85 years (at the end of the loan term).
Exit:
If the exit strategy is refinance, a stressed rental assessment will be applied to conform the exit strategy review.
Any exit strategy considered as speculative will not be acceptable.
Unregulated Bridging Mortgages available for:
Short Term Finance
Secured on investment property in a habitable or suitable condition to be let on completion of the advance.
Auction Purchases
Secured on investment property purchased at auction. LTV will be based on the lower of the purchase price or the market value.
Developer Exit
Secured on a residential development that has reached practical completion, with the benefit of all consents and a warranty or Professional Consultants Certificate (PCC).
The property/properties must be marketable and only recently offered for sale.
100% of net sales proceeds must be used to reduce the loan until LTV reaches 50% or less.
Light/Medium Refurbishment
Secured on a residential investment property where planned refurbishment works do not require planning permission or buildings regulations, and there is no change to the overall use or nature of the property e.g. internal refurbishment/reconfiguration - redecoration, replacement of bathroom, replacement doors, windows, flooring, non-load bearing reconfiguration.
Heavy Refurbishment
Secured on a residential investment property where planned refurbishment works require planning permission or building regulations e.g. Structural works and extensions/loft conversions.
Applicants must have a 2 year proven track record of refurbishing properties.
Commercial
Excluded properties: heavy industrial, petrol stations, religious property, hostels, bedsits, equestrian centres, public houses, agricultural properties, catteries, kennels, golf clubs, hospitals, mobile home parks, garden centres, telecommunications masts and other uses within classes A4, C2, C2A and D2 of the T & CP Use classes Order 1987, or those properties listed as Sui-Generis.
Commercial & Semi-Commercial Mortgages
Interbay offer a range of term loans across commercial, semi commercial and buy to let properties. They consider each case on individual merits and always take a view on exposure limits for investors. Interbay have also recently launched a short-term finance facility for refurbishment of properties which can be switched to one of their competitive term products once works are completed.
AToM is delighted to be an InterBay GOLD Partner
Key product features
Available for Owner-Occupied and Investment Commercial/Semi-Commercial Properties
Up to 75% LTV available
Rates from 3.24% + LIBOR on Semi-Commercial mortgages
Rates from 3.84% + LIBOR on Commercial mortgages
Reduced fees available to existing borrowers
Individuals, Partnerships, Limited companies, SPV's, LLP's and Trust applications accepted.
Available to Expats
Interest only options available across the full range of products
No minimum income requirements
Variable and fixed rate products available on all term products
Adverse over 2 years old accepted
BTL and HMO Mortgages
Up to 85% LTV available on BTLs and HMOs with up to 8 bedrooms
Up to 75% LTV available on HMOs with over 8 bedrooms
Rates from 3.19% + LIBOR
Variable, 2 & 5 year fixed rates available
Available to Expats
Loans from £100,000 to £1,000,000
DSCRs available form 125%
Fee reductions available on Large Loans and Existing Borrowers
Who is this range for?
This might be the right range for your customer if they:
Are a professional landlord looking to remortgage multiple properties.
Are a landlord needing lower rental cover calculations - 125% coverage at pay rate or 5.0% whichever is higher
Have a property in need of refurbishment
Have an HMO of any size which needs finance.
Are a developer looking for short term funding whilst awaiting sale of their new build property
InterBay Case Study

Overview: Recently converted commercial property being purchased as 7 flats in Henley on Thames
Purchase Price: £1,900,000
Client was looking to raise: £1,425,000.
The client was an experienced landlord and high net worth individual but the main concern for this case was finding a lender who would consider 100% exposure on the subject properties. The Interbay sales team and Real estate team responded very quickly with a positive view of the case and the property exposure.
The indicative terms were agreed at a 5.5% rate on a 10 year interest only term for the full amount needed by the client.
The case was fully submitted to InterBay on 9th July 2014 and after underwriting, valuation and approval by the lenders credit committees the formal offer was issued on 21st August. At this point the case was referred to the solicitors acting for the lender and client. Completion for the case and drawdown of the funds went through on the 29th September 2014 following a short delay whilst the client awaited additional funds to be in place for the purchase.

To discuss InterBay Commercial call our Bridging and Commercial sales team on 01403 272625 (option 4)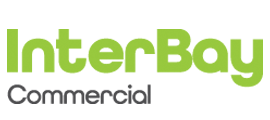 Submit a DIP
Useful Links