Hodge lifetime offer both, retirement mortgages and equity release.
Hodge Lifetime launched the first equity release plan in 1965, and is the longest established equity release provider in the UK.
Some of their most popular products include:
Cash Withdrawal Option
Flexible Repayment
Downsizing Protection
Maximum 45% LTV.
Key Retirement mortgage Product Features include:
Main Features
Interest Roll-up Option
Negative Equity Guarantee and no further sum will be payable by you.
Flexible Repayment Option
Maximum 50% LTV (dependant on age).
For more details, contact our sales team on 01403 272625.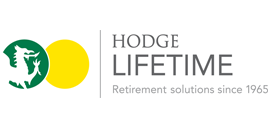 Submit a DIP