Foundation – the home of specialist mortgages

What Foundation is good at:
Residential mortgages for borrowers with complex income, employment or credit history
Buy-to-let mortgages for landlords, portfolios and limited companies
Specialist property types including HMOs, multi-unit blocks and short term lets
Foundation Home Loans for specialist residential
Not every case is straightforward, or ordinary. Some clients have circumstances that are a bit more, well, extra-ordinary. That is where they can help. Whether it is a client who has recently changed jobs, is self-employed, has income from unusual sources, or a blip on their credit record. There is a wide choice of products and flexible criteria to suit a range of extra-ordinary circumstances.
Foundation's key strengths for residential:
Self-employed – latest 1 year's accounts accepted; retained profits considered
Wide range of income types accepted up to 100% including bonus, commission, investment, trust, net rental, and pension
Employed – no mininum term in current job (min. 3 months employed)
Maximum age 75 at end of term
Up to 90% LTV, part and part up to 80% LTV
Capital raising for buy to let accepted
Interest only affordability calculated on an interest only basis up to 70% LTV
Maximum term 40 years
Loans up to £2m
Up to 4 applicants
£ for £ Remortgage
Green Mortgages available for the remortgage of properties with an EPC rating of C or above
Foundation Home Loans for specialist Buy to Let
The Foundation Buy to let range is designed for portfolio and non-portfolio landlords individually or on a limited company basis.
Individual or limited company
Limited companies with complex structures
Up to 4 directors
Newly incorporated limited companies acceptable
ICR of 125% for limited company borrowers and basic rate taxpayers and 145% for others
No minimum term of employment/self-employment and no minimum income
Up to 80% LTV on core range
Loans up to £2m on core range (750k on these specials)
No limit to portfolio size, subject to maximum borrowing of £5m with Foundation
Cater for specialist properties such as HMOs, short term lets and Multi Unit Blocks
HMOs: up to 8 bedrooms and MUBs: up to 10 units
Products for first time landlords
Ex-pats considered for limited companies only
Green Mortgages available for purchase and remortgage
To discuss Foundation Home Loans call our sales team on 01403 272625 (option 2) or email us at sales.team@impactsf.co.uk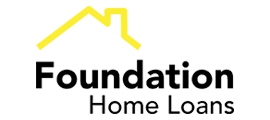 Submit a DIP