Dudley Building Society offer a wide range of mortgage products and manually assess and underwrite each case. They do not rely on a computer system providing automated responses. Because of this they are able to offer specialist mortgages to meet the needs depending on the individual personal circumstances.
The good news is that Dudley are now back in the market and are ready to welcome applications. They are taking a controlled and phased approach to re-entering the market and are initially relaunching in the following areas:
Residential lending up to 95% LTV
Ex-Pat Residential and BTL
Shared Ownership
Right to Buy
They remain committed to serving the underserved including providing mortgages for the Self-Employed. They are also passionate about their manual underwriting approach, where they assess all cases on individual merit.
The following changes have also been made to their lending criteria:
Interest Only and Part and Part lending will be paused
The maximum age limit will be capped at an applicant's stated retirement age and we will not be lending to applicants in retirement
Debt consolidation will not be permitted unless it can be evidenced that the debts accrued were for home improvements
BTL for UK residents, Right to Buy and Shared Ownership lending has been paused
Foreign income will now be assessed using the lowest exchange rate in the last 2 years at the time of assessment
To discuss Dudley Building Society call our sales team on 01403 272625 (option 2) or email us at sales.team@impactsf.co.uk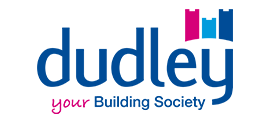 Submit a DIP