Vida Homeloans is an intermediary-only specialist mortgage lender offering Residential and Buy-to-Let mortgages.
About Vida Homeloans
Vida Homeloans is the modern mortgage lender for residential and buy to let customers who may not fit the criteria currently demanded by high street banks. Vida uses the latest technology to support and inform human decisions, providing intermediaries with a quick, efficient and reliable service.
The management team at Vida are very experienced in the mortgage industry, backed by significant private equity and have the advantage of not having any legacy systems or processes; everything is designed from scratch with you and your customer at the centre of their business.
Criteria Update - Lending in Scotland now available
Vida's wide range of specialist products are now available to those purchasing or remortgaging Scottish residential and buy to let properties, which includes its limited company, houses in multiple occupation and portfolio propositions.
**Ltd Edition BTL Rates Through AToM**
Fees reduced to £1495 for loans up to £250,000
5 Year Fixed rates reduced by 0.75%
Rates starting from 3.09%
Expat BTL Rates starting from 4.04%
**New Helping Hand Mortgage Through AToM**
Joint Borrower, Sole Proprietor
Can use parents income on children's cases for increased affordability
Available up to 90% LTV for FTBs
Available across the entire "Residential Plus" range
Available on Fee Saver plus range
Rates from 3.44%
**New Enhanced Vida Expat BTL Range through AToM**
Available to British Expats worldwide, including: Australia, America and Canada
Loans up to £1,000,000
Up to 75% LTV (inside the EEA)
Up to 65% LTV [minimum valuation of £150,000] (outside the EEA)
First Time Landlords accepted
HMOs and MUFBs accepted
No minimum income
**New Vida Premiere Range**

Residential
Rates from 2.89%
Up to 85% LTV
90% LTV available for First Time Buyers
Loans up to £1,500,000
Buy to Let
Rates from 3.09%
Up to 80% LTV
Loans up to £1,500,000
Portfolio's now available up to £4mil with Vida (no max with other lenders)
Residential product range

First Time Buyers
Up to 85% LTV and product fee can be added
Full gifted deposits accepted
Any scheme, no first time buyer or additional rates
Fee Saver Range
**New** Free Valuations on Properties up to £500,000
**New** Refund of Valuation and Assessment Fee (max £650) on Properties over £500,000
**New** Refund of £49 of Assessment Fee
No product fee
Up to £650 valuation fee refund
Free standard legals on remortgages
Self employed
1 year's verified accounts or SA302
Dividends and net profit included
Eligible for all products
Impaired and improving credit history
Small or life events allowable
Debt management plans considered
Borrowing in or into retirement
Maximum age 85 at the end of the term
Current income used if retirement more than 10 years away
Affordability includes 100% pension income
Interest only/part & part
Max 75% interest only on any scheme
C&I 'part' up to max scheme LTV
Allows own investment vehicle or downsizing
Buy together' mortgages
Up to 4 applicants accepted with all incomes considered
Main applicant minimum age 21
'Let to buy' - rent out & move
All products/schemes, up to 85% LTV residential, 80% BTL
Contractors & short work history
Current contract must be for a period of 6 months
More than 6 months remaining: minimum of 12 months employed in same line of work
Less than 6 months remaining: minimum of 2 years employed in same line of work
Right to buy purchase
Any product level up to 95% of the discounted purchase price. Same max loan limits and criteria
Flats up to 80% LTV
High rise considered
Minimum income £15k
For at least 1 applicant
Income from second jobs accepted - 12 months' history required
Fixed & variable products available
Range of 2, 3 or 5 year fixed and variable rates
Full initial product terms from completion date
Buy to Let product range
Rental calculation
125% rental can be topped up from 115% with surplus income
Based on higher of pay rate or 5.5% notional rate (5 year fixed on pay rate)
HMO only 130%
Ltd company/LLP - trading or SPV
Available on any trading limited company (e.g. builder) with minimum 1 year's accounts
Available on all products
Houses of multiple occupancy (HMO)
From 2 to 8 bedrooms
No additional rate or fee loading
Available on all products
Expats investing in UK
No requirement to currently own UK property
No additional rates or fees
Smaller deposit - 80% LTV
Pricing starts from 20% deposit (80% LTV)
Can have historical impaired credit or life event
Cascade underwriting
Cascade and manual underwriting with each case assessed on its own merit
Transparent tiers, selected on credit profile
Portfolio landlords
Maximum 15 properties with Vida Homeloans
Can be combined with other competitive BTL criteria (e.g. rental assessment and credit history)
Impaired credit history
Small or life events allowed
Up to 2 CCJs & 2 missed mortgage payments allowed up to 70% LTV
Rental top up
Will allow surplus income to top up rental income from 115% for single units only
Older and retired landlords
Interest only up to 80% LTV
Maximum age up to 95 at the end of the term (Ltd company)
No minimum income required
Consumer BTL not available. We will only accept borrowers who are intending to invest for capital growth or receive income from rental yield.
For more details on Vida Homeloans, contact our sales team on 01403 272625 (option 2) or email us at sales.team@atomltd.co.uk.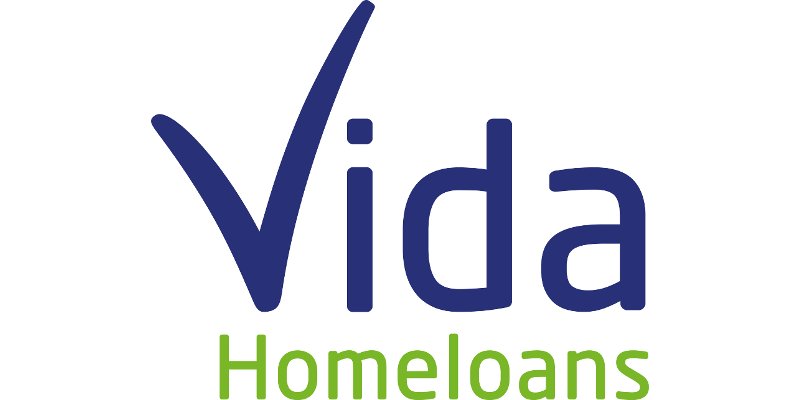 Submit a DIP
Useful Links
Contact Details
All Types of Mortgages Limited
AToM House
24 Carfax
Horsham,
West Sussex
RH12 1EB
Phone:
01403 272625