United Trust Bank offer a range of short term finance facilities secured by way of 1st or 2nd charge against owner-occupied residential, residential investment, commercial and semi commercial properties. They are ideal for clients who need temporary funding to purchase, refinance and/or capital raise for a variety of reasons. These include purchasing a new main residence ahead of sale, downsizing ahead of sale, urgent purchases e.g. auctions, purchasing via an assignable contract, overseas purchases, lease extensions, refurbishments, business cash flow, portfolio restructure, complex and large transactions.
Key product features
They can fund up to 70% of the open market value
Multi drawdown facilities available
Interest charged daily.
Second charge lending available
Competitive pricing structure starting from 0.55%.
Who is this range for?
This might be the right range for your customer if they:
Need a quick turnaround from submission to completion
Are foreign nationals needing finance
Are living abroad and wish to purchase investment property in the UK
Have a property in need of refurbishment
Need funding for non standard reason i.e. Probate cases, Divorce settlements and Business cash flow.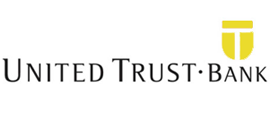 Submit a DIP
Lender Documents
Useful Links