Interview with Buster Tolfree, Commercial Director at United Trust Bank.
United Trust Bank offer a range of finance facilities secured by way of 1st or 2nd charge against owner-occupied residential, residential investment, commercial and semi commercial properties. They are ideal for clients who need temporary funding to purchase, refinance and/or capital raise for a variety of reasons. These include purchasing a new main residence ahead of sale, downsizing ahead of sale, urgent purchases e.g. auctions, purchasing via an assignable contract, overseas purchases, lease extensions, refurbishments, business cash flow, portfolio restructure, complex and large transactions.
Residential Range
impact is delighted to offer United Trust Bank's exclusive First Charge Residential Remortgage range to our customers. This compliments UTB's already exceptional product portfolio and we are excited to offer this to you with all the great features listed bellow.
Range Highlights:
2 Year Fixed Rates from 3.80%
3 Year Fixed Rates from 3.90%
5 Year Fixed Rates from 3.95%
Debt Consolidation to scheme Limits
CCJs and defaults (satisfied or not) up to £15k >12 months ignored on near prime plans
Key Features:
No minimum credit score
No borrower legal representation
No proof of building insurance required
No restriction on property construction types
No LTV restrictions on any flats
5 Year Fixed No ERC products available
AVMs available to £250K and 75% LTV
Bridging & Development Range
Key product features:
They can fund up to 75% LTV of the open market value
Multi drawdown facilities available
Interest charged daily
Second charge lending available
Competitive pricing structure starting from 0.48%
Loan size from £125k to £15m
Who is this range for?
This might be the right range for your customer if they:
Need a quick turnaround from submission to completion
Are foreign nationals needing finance
Are living abroad and wish to purchase investment property in the UK
Have a property in need of refurbishment
Need funding for non-standard reason i.e. Probate cases, Divorce settlements and Business cash flow.

Procuration Fee
If a completed mortgage is redeemed within six months UTB will reclaim the full procuration fee paid on the following business types (NOTE - This does not apply to Bridging products):
All regulated / non-regulated term first charge products
All regulated / non-regulated term second charge products
To discuss United Trust Bank call our sales team on 01403 272625 (option 2) or email us at sales.team@impactsf.co.uk To discuss Bridging and Commercial call on 01403 272625 (option 4) or email us at impactcommercial@impactpackaging.co.uk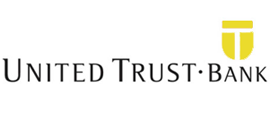 Submit a DIP