Saffron recognise that a customer's home is as unique as they are and so offer a personal and bespoke approach to mortgages and lending.
Their mortgage team review your customers circumstances and personal financial situation and will take into account the type of property they are buying. Saffron consider mortgages not just for standard residential properties, but also unusual properties, projects such as self-build, property development and buy to let mortgages.
**Product Highlights Through AToM**
First Time Buyer Product
Up to 95% LTV
3.57% 3 Year Fixed Rate
3.87% 5 Year Fixed Rate
Overpayments of 10% per year allowed
BTL Product
3.07% 5 Year Fixed
Up to 75% LTV
Loans from £30K to £1 mil
Up to 40 year term
Those who don't fit the normal criteria:
Self-employed with just one year's accounts
Expats who want to buy a rental property in the UK (FTB/FTL considered, no country restrictions and no min income)
Contract Workers with 3 months' history and 2 years experience in their sector (including First Time Buyers)
Clients looking to fund a self-build project
Landlords looking to refurbish a property before letting it out
Development Finance
As well as everyday situations:
First Time Buyers
Existing homeowners looking to take the next step on the housing ladder
Existing landlords purchasing additional rental property
Some of Saffron highlight's include:
Manual underwriting - each case assessed individually
No maximum age limits (subject to lending criteria)
Saffron can bespoke rates to individual situations
Residential rates starting from 1.29%
Buy to Let rates starting from 2.49%
Self-build rates starting from 4.20%
Up to 95% LTV available for Residential
Up to 75% LTV available for Buy to Lets
For more details on Saffron Building Society, contact our Sales Team on 01403 272625 (option 2) or email us at sales.team@atomltd.co.uk.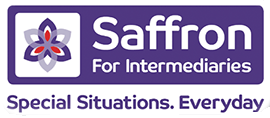 Submit a DIP
Lender Documents
Useful Links