Precise mortgages bridging loans are ideal for customers who need to access funds quickly, are buying a property at auction or expanding their portfolio. Plus, did you know that any of their refurbishment bridging loans can exit onto any of their buy to let mortgages any time after completion of the bridging loan?
**New Precise BTL Refurbishment Scheme Through AToM**
This innovative product range has been designed to assist landlords who've been affected by the recent EPC changes as well as those looking to maximise their rental yield by refurbishing a property prior to renting it out. This product range offers landlords one stress free application process where they can secure great bridging rates together with the surety of knowing the long term BTL mortgage offer is already in place. This not only secures the BTL interest rate for the landlord but also enables a quick completion once the renovation works have been finalised and the reinspection carried out.
Key Product Highlights
Up to 75% LTV (day one) on the bridging finance
Up to 80% LTV (end value) on the BTL mortgage exit
One single application process with one specialist underwriter for both bridge and BTL
Two offers issued simultaneously (bridge offer valid for 4 months and BTL offer for 6 months)
Two procuration fees
For more details on Precise Refurbish BTL range check the complete guide. For full details on Precise's Buy to Let products check our Precise Mortgage page.
Core Bridging Product Features
Available for regulated (owner-occupied) and non-regulated bridging
Rates starting from 0.49% per month
Up to 75% LTV available for standard & light refurbish bridging
Up to 70% LTV available for heavy refurbish & second charge bridging
0% Facility Fee products available
No maximum loan size
No exit fees or early repayment charges
First and Second Charge products available
Transparent pricing and interest calculations
Available to Ltd Companies
Available on HMOs up to 8 bedrooms (6 bedrooms for refurbishment loans)
Refurbishment products can be exited onto any of their buy to let mortgage products.
Terms available up to 18 months on on-regulated financing and up to 12 months on regulated lending
Joint legal representation available
Who is this range for?
This might be the right range for your customer if they:
Cash flow - funding for short term requirements
Need short term finance on a residential or investment property
Are a landlord seeking to buy a property quickly?
Converting multi-unit properties to single units and vice versa
Converting Commercial units to Residential units
Have a property in need of refurbishment or are planning an extension, including basement digs
Are buying a property at auction without a mortgage in place.
Chain-break finance
For more details on Precise's Bridging Finance, contact our Commercial Team on 01403 272625 (option 4).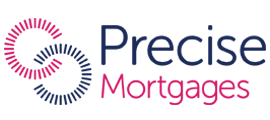 Submit a DIP
Useful Links