The Marsden Building Society is a mutual organisation providing great value mortgage and savings products to their members. The Marsden stay true to the principles of their founders, remaining focused on home ownership and savings. They aim to deliver long term value to their members through competitive rates and quality service.
**AToM Exclusive Older Borrower Products**
Available up to 60% LTV
Rates from just 2.49%
Loans from £30K
Available on Repayment or Interest-Only
Fixed Arrangement Fee of £998 only
Free standard legals on remortgages
Up to 4.5x Income
Some of The Marden's most popular products include
Discount rate mortgages
Fixed rate mortgages
Buy to Let mortgages
Lending to older borrowers
Key features across all products;
Free standard valuation - up to a valuation of £500,000
Fees assisted Legals on all remortgages
All products are portable
Up to 5% annual overpayments
Manual Assessment, No Credit Scoring
Key Residential products feature;
Up to 95% LTV
Interest-Only available up to 80% LTV
Rates from 1.99%
Fees assisted remortgage legals
Discounted and Fixed Rates available
No arrangement fee products available at 95% LTV
Key Buy to Let Product Features:
Up to 75% LTV
Rates from 1.79%
2 Year Discount Rates available
Fixed arrangement Fee options available
Available to first time landlords
Available on Consumer BTLs
Older Borrower Product Features:
Up to 60% LTV available
Avialabke on repayment and interest-only
Downsizing acceptable as repayment vehicle
Rates from 1.99%
Fixed and discounted rates available
For applicants over 55 years old
Key Expat BTL Product Features
Up to 75% LTV
Rates starting from 2.89%
Earned income can be used for affordability (min £37,500 per application)
Available to First Time Landlords
2 and 3 Year Discounted rates available
Fixed arrangement fee options available
Available for purchase and remortgage
£300 cashback on all products
Key Expat Residential Product Features
Up to 80% LTV
Available for purchase and remortgage
Rates starting from 2.99%
2 Year Discounted rates available
Cashback on remortgages
Fixed fee remortgage products available
Who would these products be suitable for?
Customer looking to remortgage
First time buyers / first time landlords
Retired customers
To discuss Marsden BS please call our sales team on 01403 272625 (option 2), or email us at sales.team@atomltd.co.uk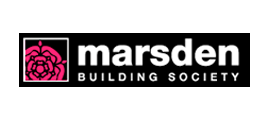 Submit a DIP
Useful Links