Foundation Home Loans is a pragmatic lender that listens to and understands its intermediary partners. This ensures it provides a range of competitive Buy to Let and Residential products for your more specialist cases.
In particular, Foundation has quickly become known for a no-nonsense approach to portfolio landlords. It has a straightforward proposition, developed after listening to intermediaries and their landlord clients.
**New Short Term Let Range Through AToM**
Foundation's short term let product is suitable for your clients who are looking to let out their property on a short term basis, with no need for an AST. The product is available to individuals, limited companies and portfolio landlords!
Suitable for Airbnb's
Up to 75% LTV
Rates starting from 2.99%
2 and 5 year fixed rates available
**Ltd Edition 3 Year Fixed Rates Now Available**
Available on Standard Plus and HMO/MUFBs Ranges
Available to individuals and Ltd Companies
Up to 75% LTV available
Standard Plus rates from 3.19%
HMO and MUFB rates from 3.29%
Foundation Buy to Let Range Highlights
Standard rates from 2.79%
HMO/MUFB rates from 2.94%
Large Loan rates from 2.99%
2 and 5 year fixed option available
Remortgage special rates available with free valuation and £250 cashback
Up to 75% LTV
HMOs up to 8 Bedrooms
MUFBs (Multi-Unit Freehold Blocks) up to 10 units
£500K Maximum Loan (and above by referral only)
£75K Minimum Property Value
Available to individuals and Limited Companies
Rental assessed on same calculation as standard BTL
Max LTV £1m at 65% - Max £500K at 75%
Foundation's Key Buy to Let Features Include:
No minimum income
First Time landlord products (must have owned a property in the past)
Manually underwritten products that are not based on credit score
Maximum of one satisfied CCJ/Default up to the value of £2000 within the last 24 months (none in last 12)
Maximum of one missed secured payment in the last 24 months (none in the last 6)
LTD Company BTLs accepted with no max age
Unlimited properties in portfolio with other lenders
Max £3,000,000 exposure with Foundation
Studio flats accepted (min 30 sqm)
5 year fixed rates available for increased affordability
Maximum 80% LTV
Fees can be added over 80% LTV subject to maximum loan amount
Applications can be made in sole name if second applicant has adverse credit
Applicants on Tier 1 or Tier 2 Visas can be accepted so long as; the visa has a minimum of 6 months till expiry and the sponsor confirms their intention to renew the visa where it expires within 12 months.
Who is this range for?
This might be the right mortgage range for your customers if they:
are self-employed with no accounts or trading period
have no employment history and require assessment to be based upon rental income
are a first time landlord looking to start letting property
are a portfolio landlord looking who wants to keep it simple, Foundation don't want a business plan or assets and liabilities statement etc
Foundation's Key Residential features include:
FHL's Residential range is designed for clients who may have experienced a minor blip on their credit rating in the past. They provide a Standard and Specialist products:

Rates starting from 2.24%
Up to 85% LTV available
Available to First Time Buyers (reduced completion fee)
Up to 2 CCJs /Defaults in 24 months (up to a value of £2000)
Max status 2 on arrears in 24 months (0 in 6 months)
Bankruptcies and IVAs discharged over 3 years ago considered
Fixed Fee options available
For more details on
Foundation
, please call our sales team on
01403 272625 (option 2)
or email us at
sales.team@atomltd.co.uk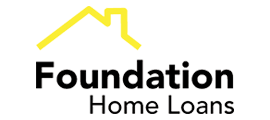 Submit a DIP
Useful Links