Castle Trust delivers innovative, bespoke solutions to meet a broad range of customer needs, with first and second charge loans and the option to roll-up some or all of the interest. Products are available to buy to let investors, entrepreneurs and high net worth individuals including ex-pats and foreign nationals. It can also lend to corporate borrowers including SPVs, trusts and trading companies.
With the risk appetite to do interesting things and the expertise to ask the right questions. If it makes sense, Castle Trust will find a way.

Buy to Let
Landlords who want to realise greater value from their investment, refinance existing borrowing or raise capital. Lending is available for any legal purpose, including:

Holiday Lets
Multiple properties on a single title
Student Lets - including purpose built
Portfolio loans
Property refurbishment
Self-employed
Entrepreneurs who want to raise capital on their residential property to use for business investment. Funds can be used for:
Purchasing a business
Investing in business growth
Purchasing premises
Buying into a partnership
Tax Bills
High net worth homeowners
Applicants who meet the high net worth test* as defined by the Financial Conduct Authority (FCA) and are looking to release capital from their home. Lending is available for any legal purpose, including:
Property Investment
Building Work
Bridging Refinance
Gifted Equity - bank of Mum and Dad
Tax Planning
*The FCA definition of high net worth is a customer with an annual net income of no less than £300,000 or net assets of no less than £3,000,000. Subject to compliance with regulatory requirements. Please note that an APRC is generated as part of the application process.

Express Service
Castle Trust also offers an Express Service for clients where time is of the essence. The Express Service is available across all products.
To discuss Castle Trust call our Bridging and Commercial team on 01403 272625 (option 4) or email us at impactcommercial@impactpackaging.co.uk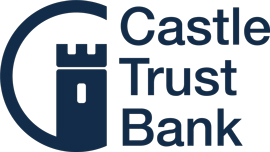 Submit a DIP
Lender Documents
Useful Links