Bridgebank Capital are one of the UK's leading finance lenders with the aim of being the lender of choice for their clients bridging finance needs. Their service range includes residential, commercial and semi-commercial bridging loans.
Some of Bridgebank Capital's most popular products include:
Residential Bridging Loans
Semi-commercial Bridging Loans
Commercial Bridging Loans
Bridgebank Capital Product Features Include;
Up to 65% LTV (70% can be considered on prime Residential properties)
Maximum LTV 100% of the valuation of the Primary Security if there is an addtional 2nd security
Minimum loan - £30,000
Terms from 1 day to a maximum of 12 months
Interest rates from 1.15%
Minimum age of 18
No maximum age (older clients will be assessed on an individual basis)
Maximum of 2 unstatisfied CCJs (max total value of £15,000) incurred in the last 12 months
Who would Bridgebank be suitable for?
Residential and Commercial investors
Individuals looking to refurbish a residential property
Clients purchasing property at auction
Businesses wishing to modernise commercial properties
For more details, contact our Commercial Team on 01403 272625.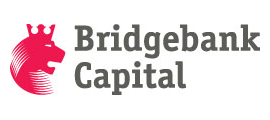 Submit a DIP
Useful Links