AToM are delighted to announce that we have partnered with Secure Trust Bank as one of their specialist distribution partners for their newly launched 1st charge residential mortgage range!
Secure Trust Bank is one of the UK's best capitalised banks and have genuine desire to help those underserved by the high street, for example the UK's 4.6 million self-employed, contract workers, those with complex income and those with a poor credit history that has recently been restored to good health.
Considering each case individually
Flexible criteria, so a strong case never goes ignored
Fast, honest decisions
Underwritten by people with a desire to lend
**New Right To Buy Range Through AToM**
Up to 100% of the discounted purchase price
2 and 5 year fixed rates available starting from 3.24%
£0 Completion Fee options available
Borrow up to and additional 20% of the DPP for home improvements (max £10,000)
Free valuations available
90% LTV Adverse Range through AToM
Rates starting from 3.74%
2, 3 and 5 Year Fixed Rates available
£0 Product Fee options available
Available on STB0 and STB1 Ranges
Loans up to £500,000
Fees assisted legals on remortgages
£0 Product Fee Range through AToM
Available up to 90% LTV
2, 3 and 5 Year Fixed Rates Available
Available on all STB ranges (LTV limits apply)
Rates from 2.84%
Available on Repayment, Interest Only and Part and Part
Free/Subsided Valuation on Purchases/Remortgages
Fees Assisted Legals on Remortgages
Secure Trust Residential Product Range Highlights
2 year fixed rates starting from 2.04%
3 year fixed rates starting from 2.44%
5 year fixed rates starting from 3.024%
Up to 85% LTV
Free valuation and free standard Legals on all Remortgages
Fixed £999 product fee on all applications
Up to 2 CCJs accepted in 24 months (0 in 12 months)
Up to 2 Defaults accepted in 24 months, telecoms and mail order defaults ignored (0 in 12 months)
Up to 1 secured arrear accepted in 24 months (0 in 12 months)
Up to 2 unsecured arrears accepted in 24 months (1 in 12 months)
DMPs (Debt Management Plans) accepted if satisfied over 12 months ago
Bankruptcies and IVA accepted if discharged over 36 months ago
Secure Trust Bank Criteria Highlights
Loans up to £750,000 up to 85% LTV
Loans up to £1,000,000 up to 75% LTV
Loans starting from £25,001
Minimum age of 18
Maximum age of 85 (at the end of term)
Terms from 5 years to 35 years
Valuations accepted from £65,000
No minimum income
Available to employed/self-employed and contracting applicants
Please note Secure Trust Bank operate a panel of selected Networks, if you are Directly Authorised or an Appointed Representative of the following Networks you can access Secure Trust Bank via AToM:
Best Practice IFA Group, Finance advice Group, FYB Network, HL Partnership Ltd, Ingard Financial, JLM Mortgage Services, John Charcol, Julian Harris Mortgages Ltd, Mortgage Advice Bureau Ltd, Mortgage Intelligence Ltd, Mortgage Next Network Ltd, Newleaf Distribution Ltd, Personal Touch Financial Services Ltd, Sandrignham Financial Partners Ltd, Stonebridge Mortgage Solutions Ltd, Tenet, The Finance Planning Group, The Right Mortgage Ltd.
To discuss Secure Trust Bank, call our sales team on 01403 272625 (option 2) or email us at sales.team@atomltd.co.uk
Secure Trust Bank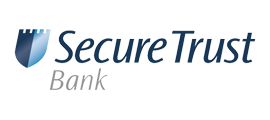 Submit a DIP
Lender Documents
Useful Links
Contact Details
All Types of Mortgages Limited
AToM House
24 Carfax
Horsham,
West Sussex
RH12 1EB
Phone:
01403 272625