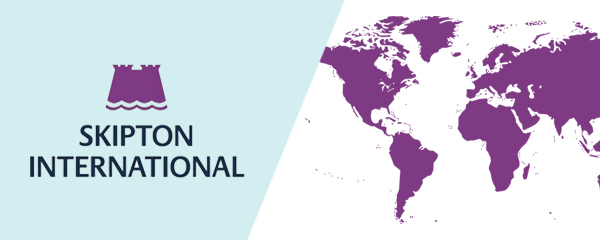 Skipton International is a leading Guernsey licensed offshore bank and a subsidiary of Skipton Building Society.
Skipton International offer:
Buy to Let mortgages for British ExPats
Available to self-employed applicants
Available to applicants with no current UK property
Now available in Scotland (mainland only)
Free Conveyancing Offer
Skipton's fixed application fee of £1,999 currently covers the cost of both valuation and lender legal fees. Skipton are able to offer, where your applicants choose to utilise Skipton's legal representatives Conveyancing Direct in England and Wales and Walker Laird in Scotland, Skipton International Limited will additionally cover the cost of a standard conveyance. Please note that this offer excludes all disbursements, search and registration fees which remain payable by your client(s).
Skipton International Application Fee
Skipton international charge a £1,999 application fee (£999 on remortgages) this is payable on receipt of a full mortgage application. This fee covers Skipton's application fee, valuation fee. Where a case is declined prior to valuation the full fee will be refunded. Where a case is declined due to an unsatisfactory valuation Skipton will return the fee in the amount of £1,500. Where an offer is issued and an application does not then complete no refund of this fee will be given.
AToM's non-refundable packaging fee (£299) still applies in all instance.
Key Skipton International Product Features include:
Maximum 75% LTV (on loans up to £450,000)
Loans from £100,000 up to £3,000,0000
Rates starting from 3.24% (3 Year Tracker)
Purchase 5 Year fixed rate starting at 4.49%
Remortgage 5 Year fixed rate starting at 4.24%
ICRs at 125% of 6.00% (pay rate for 5 year fixed rates)
No current UK property required
Employed with a clearly identifiable substantial employer accepted
Self-employed (confirmed by a Skipton accountancy firm)
No product/arrangement fees. Flat fee at application
Procuration Fees
Please note! Where a completed mortgage is redeemed within the first 12 months from the date of the release of funds, Skipton International reserve the right to claw back any and all procuration fee paid. You will be required to remit any fee back to AToM to return to Skipton in these instances.
Solicitors
Skipton International use a selected panel of Solicitors. It is advisable for the clients to use one of these. Clients can use their own solicitors, but have to pay costs for the lenders solicitors as well.
To discuss Skipton International call our Sales Team on 01403 272625 (option 2) or email us at sales.team@atomltd.co.uk.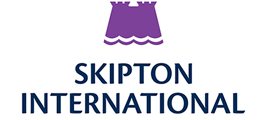 Submit a DIP
Lender Documents
Useful Links